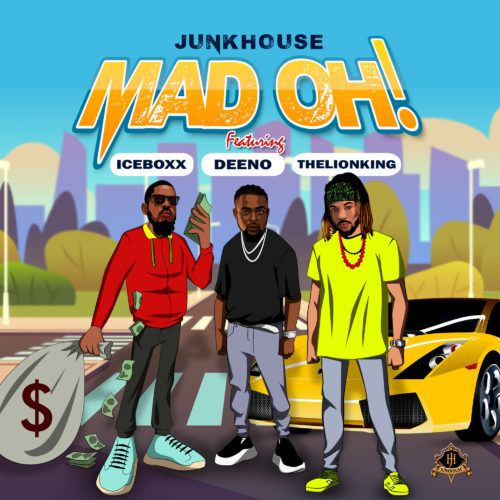 South South's leading Talent Management company, JunkHouse Entertainment is buzzing after the release of songs like 'Seribe' by Deeno, 'New Wave' by IceBoxx and 'African Woman' by TheLionKing; which are still rocking the airwaves and clubs.
This time, the JunkHouse crew seek to continue their chart assault and also end the year on a high, with this brand-new banger and all-star collaboration christened "Mad Oh!". "Mad Oh!" features IceBoxx, Deeno & TheLionKing and is a song coined from the popular slang "MAD OH" used to exclaim about things that "make sense", "sick" or "seemingly outrageous".
Mad Oh! is already banging heavily on the streets within the south-south region of the country and is gradually getting lots of spins on radio, before it found its way to the online space. The song was produced by Ay Beatz (A member of the JunkHouse in-house production team), Mixed & Mastered by TigerMan.
Mad Oh!, is a certified banger and certainly a jam for the festive season!